Summer Show at Lodhi Hotel, Delhi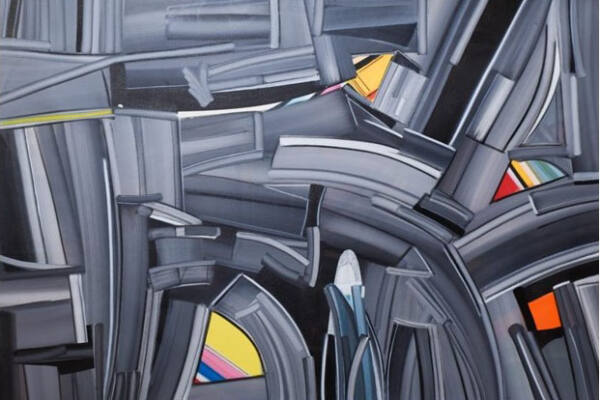 The precincts of Delhi's five-star Lodhi Hotel is playing host to the Summer Collection Exhibition from the Apparao Galleries, Chennai. Run by the veteran art collector and gallery owner Sharon Apparao, this collection fields in a cache of ten artists, chosen with care, whose works have been closely scrutinised over the past year and more, by Sharon alongside the noted art critic Shailaja Jalan. The works, displayed at focal points around the premises sports all the prominent genres of art making, in the representative works, which are large canvases of acrylic works. On display are symmetrical geometric works of Arvind Sundar composed on a stark black backdrop, while artist Agatha Patil, prefers to mark her spruced surfaces with flimsy elements that resemble cloud-like forms floating across, on a clear day. The geometric works of Vidyasagar, remind one of engineering forms that would gel together in a jigsaw formation, while the works of others, like Suresh Kumar, are giant canvases where colour swathes are portrayed in bold brush strokes across the surface, defining boundaries. With this colour spread, is a central focus, where the play of light becomes arrestive. On the other hand, the sunshine yellows of artist Anil Gaekwad's works are cohesively knitted together with his use of vermilion. The varied works of artist Suresh Kumar demand close attention due to their smaller sizes. Elsewhere the geometry playing through thin streaks in the works of Sonali, map out a drama within the enclosed boundary.
While lines and colours are the chief attractions in these works, applications of colour are the main draw of the work of another artist whose palette knife strokes enrich the depths of the works. Artist Manita Singh through her botanical studies of flora in a spruce spread of water colours and graphic details, adds charm and interest to the overall display. The show is a must-see and has drawn the attention of hotel guests and visitors enthusiastically.