Chhaya Arts Academy, Panipat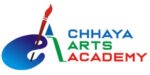 Name of Organization:
Chhaya Arts Academy, Panipat
About the Organization:
Established in the year 1993, Chhaya Arts in Panipat City, Chhaya Art Academy is a professional art institution which can teach & help anyone to develop their personal artistic skills & techniques. Perfectly combining in-depth skills & professional Practice tuitions from working artists for an exceptionally high level of tutored time ensuring Through preparation & unique experience for all aspiring artists.
It is at Asshandh Road, Opp. Aneja Petrol Pump, which makes it easy for first-time visitors in locating this establishment. It is known to provide top service in the following categories: Fine Art Institutes, Drawing Classes, Handwriting Classes, Arts & Crafts Classes, Tutorials For Nata, Teacher Training Institutes, Animation Training Institutes, Painting Classes.
Send Message to listing owner
Listing Title: Chhaya Arts Academy, Panipat